| | |
| --- | --- |
| | |
Prices & Amenities
| | |
| --- | --- |
| Sleeps: 4 - 8 people | 2 Double Beds, 2 Double Sofa Beds |

Super Off Peak Rates
Off Peak Rates
Peak Rates
Rent Per Night
£ 134
£ 184
£ 221
Rent Per Week
£ 842
£ 1159
£ 1391
Rent Per Month
£ 2405
£ 3312
£ 3974
Amenities: Own WC, Rain shower, Fully Fitted Kitchen, TV - CD - DVD - Sky box, Central Heating, Unlimited WiFi Internet Access, Miele Washer / Dryer, Miele Dishwasher, Baby pack with Cot and High Chair, Telephone, Video Door Entry, Off-street Parking, Dining Table and chairs for 8, Private Balcony
Square Meters: 54
Line
Super Off-Peak: 3rd Jan to 31st March |  1st Nov to 26th Dec
Off Peak : 1st Apr - 30th June  |  1st Sep - 31st Oct
Peak:
1st Jul to 31st Aug | 27th Dec to 2nd Jan
Line
Bookings & Availability
Flat Details
Minimum let: 2 days
Fully furnished self-contained 2 double bedroom flat, suitable for 4 – 8 people.
Apartment size: Approximately 54 sq. metres
2 double beds in 2 double rooms & 2 double sofa beds in large living room
Large modern fully-equipped kitchen with Miele dishwasher, microwave, Miele washing machine & dryer
Coffee machine
Dining area for 8 people, toilet & large rain shower
Sky multi-channel flat screen TV, DVD-CD player
Free unlimited internet access with Wi-Fi
Bed linen, towels, cutlery & crockery all provided
We provide a baby cot & a high chair can be supplied on request
Smoke & fire alarms
Electronic safe to keep valuables
Digital locks so people can enter the flat anytime using a unique pin code and video door entry system for high security
Hair dryer and electric shaving point
Telephone
Everest Double glazed windows with both gas and electric central heating
24 hour hot and cold water
Video door entry system and a door chain for security
Safe, clean, residential and fashionable area in West London
Tourist information literature rack with a manual on how to use the equipment, and all local contact details
STUDIO NOTES:
Goldhawk Road Tube – 3 min walk
Hammersmith Tube – 10 min walk
24 hr. bus station – 10 min walk
Heathrow Airport – 20 min Tube ride
London Tourist Attractions – 15 to 20 min Tube ride
Late night Tesco Supermarket – 3 min walk
Off Street Short Term Car Parking:
Mon – Fri 9am to 5 pm = £1.80 ph (subject to change)
Free off street parking all other times
Click here to view the floor-plan of this apartment.
Click here to view the inventory of each apartment.
Click here for a detailed map of this location and directions.
Click here to view London Tourist Information.
Click here to view Local Car Parking Facilities.
Click here to view the cost of damaged items
Testimonials
Easy access to tube stations, also hired taxi at a mini cab station in hammersmith, great home base for family travel, we had 6 to 8 people during our stay, we needed help to fix an electrical fault and washer– sent an email and tech came right over and fixed the items– if you are looking for a place to stay while you visit the London sights, look no further, book it




John W - US
23 Nov 2014

I loved the apartment. It looked exactly as it did in the pictures. Very nice and quiet neighborhood and very close to public transportation. Mm the center of town is about a 10 min walk with shops and eateries. I was very pleased and the next time I come to London I'll be staying here and would also recommend it to anyone who really wants to feel like they actually live in London. I don't think you would get the same vibe if you stayed in a hotel. Everything was spotless and the bed was very comfortable. I'm so glad I found it!




Andrea R - Walse
11, Nov 2014

Really nice and confortable and very modern furnished




Carolina C -
24, Oct 2014

Very Nice Flat

Thank you very much! We really enjoy our holiday in your flat. Nice and confortable in a quite and lovely area of London. No problem with transport, bust station and underground tube close to us. Everything inside the flat was working good and all the facilities for a family that like to enjoy staying together. For sure we will contact you again if we will plan another holiday in your magnificient city, moreover we will reccomend this property to our friends. Thanks a lot Luigi, Manuela, Luca, Simone




L. Maggi - Italy
24 April 2014

The Apartment Was Exactly As Shown In The Pictures!


The apartment was as lovely as the photos, modern and clean! We had a couple of little things that needed attention and they sent the handyman the same day. The location was very good- close to 2 tube stations. The Goldhawk station was closer, but no elevator/ escalator, and not many thriving businesses ( a little dicey.) The Hammersmith station was fantastic- lots of restaurants and shops- direct rout to the airport. The tube system was extremely easy to use ( Buy an Oyster card) – it took less than 30 minutes to get anywhere we needed to go. We really enjoyed our stay!





20, Mar 2014

Great Flat In A Cosy Part Of Town

This flat was great. It was clean and had enough room for myself, my wife and our 2 teenage kids. It had all we wanted or needed. It's situated in a nice part of town, close to Hammersmith and Shepards Bush, close to various tube stations and a very wide variety of eating places only a few minutes walk away. The only slight downside was the parking. It's in a controlled parking area and this meant it was quite difficult to work out when and where you could park your car. Apart from that it was excellent and the management team were very helpful by letting us in a little bit early on the Thursday we arrived.




L. Woodland - UK
10, Apr 2014

Excellent property, Location & Value!

The property was a brilliant home away from home. It was exactly as shown in the pictures and had all the amenities we could require on hand. A few of the small touches provided like paper towel, dishwasher powder and laundry powder were extremely handy also. The location had access to hammersmith underground meaning the Piccadilly and district lines only 10 minutes walk away. Goldhawk station was even closer at only 5 minutes walk and and had the hammersmith and city lines. So the whole city was easy to access using the tube and it was an easy walk to both stations. It was also a lovely area in hammersmith so we felt very safe exploring and walking home at all hours of the night. I understand that the bus system at hammersmith station is extensive and the buses also run past the end of iffley road however we did not use them. It was also an easy walk to shepherds bush and the large Westfield shopping centre. However with local sainsbury and tesco right near hammersmith station these were much handier. Overall, we were extremely pleased and would definitely stay there again. We did short a fuse and lose power at one stage, however the manger addressed this immediately so we were not inconvenienced in the slightest. No negatives at all!




T Storr - Australia
15,Jan 2014

Wonderful Flat, Perfect For Our Vacation

Clean, well equipped in a quiet neighborhood. Enjoyed the enclosed patio in the back. Only a 15 minute walk to a Tesco supermarket. The Hammersmith tube station on the Piccadilly line is within 15 minutes walk which was perfect for our day trips to the centre of London. Would recommend.




Erik - Canada
June 25, 2013

Wow Beautiful!!

What an amazing place loved it so easy to park,great to get to Central London facilities were great !!

Would def recommend and would go back ,but if we are to return instead of paying the extra for a cleaner I would happily do it myself ,being a cleaner I could most def do a better job on this beautiful property!! Our only disappointment was the toilet roll which was a kitchen roll cut in half not a great look for this property!!

We were just doing the usual tourist things as we took friends who had never been before!!! Loved it !!

Thank You Thank you!!!




Victoria - United Kingdom
Dec 06, 2013

A Fantastic Stay, Spacious And Luxurious!

From the moment of arrival everything was in place for a great stay.The apartment building has been recently renovated and it seems that no expense has been spared. The apartment I stayed in was lovely being furnished and equipped to a very high standard.The apartment was big and airy as well as being comfortable. Everything had been thought of and I will book again without hesitation.




Andrea Evans-Charrington - United Kingdom
July 19, 2013

A Good Apartment To Rest

The apartment is well to rest after a tiring sightseeing tour of London. It is conveniently located with direct metro line to central London. Only two details that should be improved, first that does not seem right that the owner or someone sent by entering the apartment without the tenant being present to make things or fix other. The second is the location of the offices where leave our bags while you can not enter the apartment or when you leave, it's kind of dark basement musty and is not closed, ie, the bags are accessible to anyone who knows which are left there because the door is open.

The owner should address these two things, otherwise the apartment is nice, clean and well equipped.




Vidal Quiralte - Spain
Jul 20, 2013

Nearby Tubes & Stations
Goldhawk Road station is a London Underground station located in the London Borough of Hammersmith and Fulham, on the south side ofGoldhawk Road, about 250 metres (820 ft) west of Shepherd's Bush Green. It is served by the Circle and Hammersmith & City lines in Travelcard Zone 2.
View all -
Flats for rent near Goldhawk Tube Station, London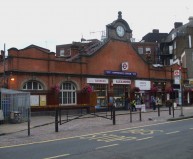 Hammersmith is a London Underground station in Hammersmith. It is the western terminus of the Circle and Hammersmith & City lines. The station is in Travelcard Zone 2 and is a short walk from the station of the same name on the Piccadillyand District lines. The two stations are separated by Hammersmith Broadway. They are about 60 m (200 ft) apart door to door, although the positions of the pedestrian crossings on the Broadway makes it seem much longer on foot.
View all -
Flats for rent near Hammersmith Tube Station, London
Nearby London Attractions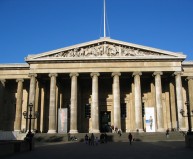 Celebrate mankind's greatest achievements from the dawn of time to the present day. The world-famous British Museum boasts an amazing number of exhibits from around the world. The highlights include the fabled Rosetta Stone, the Parthenon sculptures and the mysterious mummies in the Ancient Egypt collection. Entry is free but special exhibitions may require tickets.
View all -
Flats for rent near British Museum, London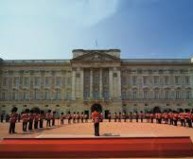 Undoubtedly the most famous working palace in the world, and Her Majesty The Queen's London home, where you can view the 'Changing of the Guard' almost every day. During the summer months, you can tour the magnificent State Rooms, featuring the greatest treasures from the Royal Collection, including paintings by Rembrandt, Rubens and Canaletto.
View all -
Flats for rent near Buckingham Palace, London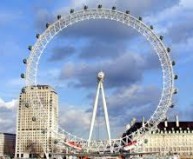 As the world's highest observation wheel, the EDF Energy London Eye has become on of the great features of London's historic skyline. Its 32 capsules hold up to 25 people. This breathtaking experience offers you unique, bird's eye views of over 55 of London's most famous landmarks – all in half an hour!
View all -
Flats for rent near London Eye, London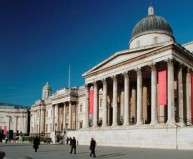 Dominating the North side of Trafalgar Square, the National Gallery is a vast museum, featuring hundreds of Europe's most iconic paintings from the 13th to 19th centuries. Behind its magnificent doors you will discover incredible works by masters such as Van Gogh, Leonardo da Vinci, Botticelli, Constable, Renoir, Titian and Stubbs. Free entry.
View all -
Flats for rent near National Gallery, London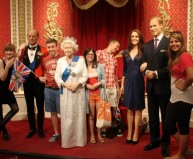 Madame Tussauds
Come face-to-face with every celebrity you can think of … and then hundreds more! Rub shoulders with show business stars, politicians, sporting heroes and Royalty. With 14 exciting, interactive zones and a stunning Marvel Super Heroes 4D movie experience, Madame Tussauds London offers glitz and glamour galore. You're sure to meet all your heroes.
View all -
Flats for rent near Madame Tussauds, London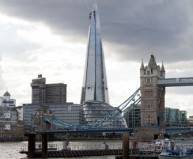 The Shard
Officially open in February 2013, the Shard is already one of the most famous buildings in London. The 'View' is spread over floors 68, 69 and 72 at a height of 244 metres – twice as high as any other platform! It is the only site to offer 360º views of London, and up to 40 miles away in any direction. Advance booking recommended. http://www.visitlondon.com/things-to-do/place/23886030-view-from-the-shard
View all -
Flats for rent near The Shard, London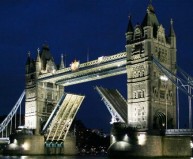 Over 100 years ago, the Victorians had a problem. How could they let tall ships sail down the Thames and still allow people to cross this mighty river? Their ingenious solution – a bridge that opened up with high level walkways soaring above – was hailed as a marvel of the age, and has since become one of London's most famous landmarks. A must see!
View all -
Flats for rent near Tower Bridge Exhibition, London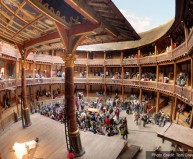 What made Shakespeare the greatest playwright of all time? This enthralling exhibition explores the great man's later life in London, and takes you inside the Globe – the theatre that staged his plays. And then why not experience a production of one of his plays just as they did nearly 500 years ago?
View all -
Flats for rent near Shakespeare's Globe, London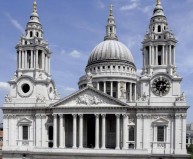 Since 604AD this Cathedral, dedicated to St Paul, has been one of the most important and inspiring landmarks in the City of London. Its tranquil beauty offers a haven of peace and a stunning reminder of the importance of the spiritual side of life to this bustling commercial centre.
View all -
Flats for rent near St Paul's Cathedral, London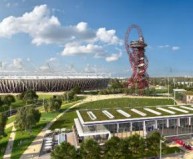 Take an exciting visit to London's very latest attraction. During 2013 the Olympic Park will become Queen Elizabeth Olympic Park. Here you can see the UK's tallest sculpture, the ArcelorMittal Orbit, with its amazing views of the London skyline. The North Park opens from July 2013.
View all -
Flats for rent near Queen Elizabeth Olympic Park, London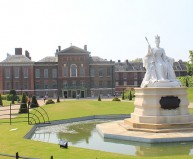 Kensington Palace
Once the home of Diana, Princess of Wales, Kensington Palace has been home to generations of royal woman – and their secrets! See what life was like as a 17th and 18th century courtier as you stroll through the magnificent State Apartments adorned with paintings from the Royal Collection. The Victoria Revealed exhibition retells her life as a wife, mother, Queen and Empress. New for 2013, the Modern Royals exhibition, shows the story of today's younger royals who now use the palace.
View all -
Flats for rent near Kensington Palace, London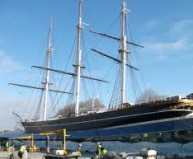 Cutty Sark
Come aboard the only surviving tea clipper. During your visit you will tread the same decks as the hardy seamen who sailed her over 100 years ago. Discover the secrets of the cargoes she transported across the world. Stand below her and you'll be astonished at the surprisingly modern streamlined hull that made Cutty Sark the fastest ship of her age. Special family weekends, events and activities are available throughout the year.
View all -
Flats for rent near Cutty Sark, London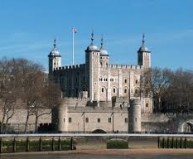 Tower of London
Join the legendary Yeoman Warders and discover the many wonders of the "Bloody Tower". Over nearly 1,000 years the Tower has been a royal palace, a notorious prison, a place of execution, arsenal, jewel house and even a zoo! No visit could ever be complete without seeing the priceless Crown Jewels.
View all -
Flats for rent near Tower of London, London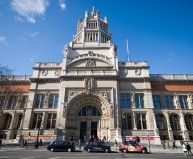 Victoria and Albert Museum
Explore 3,000 years of astonishing art and design through extraordinary artefacts from around the world. The V&A is a uniquely fascinating treasure trove of paintings, sculpture, furniture, metalwork, clothing and much, much more. Free entry but special exhibitions may require tickets.
View all -
Flats for rent near Victoria and Albert Museum, London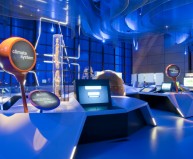 Your chance to get up close and personal with every major scientific advance over the last 300 years. Discover if the Star Trek vision of space travel will ever become reality. Ponder the great questions, such as "Who am I?" The Science Museum will change the way you think forever. And don't forget to check out the awesome Imax cinema. Entry is free but some exhibitions may require tickets.
View all -
Flats for rent near Science Museum, London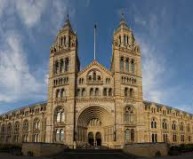 Where else can you see a full-sized Blue Whale without getting wet? Or a 40 million year-old spider without resorting to time travel? The Natural History Museum will open your eyes to the world's rarest, biggest, smallest, tallest and weirdest animals. And don't miss the world famous dinosaur exhibition. Entry is free but special exhibitions may require tickets.
View all -
Flats for rent near Natural History Museum, London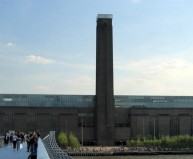 Once just a power station on the banks of the Thames, the Tate Modern is Britain's national museum of modern and contemporary art, with a unique shape that complements the avant-garde treasures inside. For lovers of the unusual and challenging this is a 'must-see', with exhibits by leading modern artists from Damien Hirst to Gauguin. The gallery's restaurants also offer breathtaking views across the city. Free entry.
View all -
Flats for rent near Tate Modern, London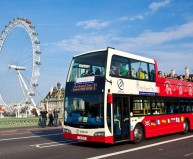 One of the best and easiest ways to learn how to get around London is to take in all the sights from a London double-decker bus tour. There are many tours to choose from, include top London landmarks, night-time tours, movie tours and even Duck Tours! Many bus tours let you jump on and off so you can explore your way – visit attractions, have lunch and go shopping http://www.visitlondon.com/things-to-do/sightseeing/sightseeing-tours/bus-tour
View all -
Flats for rent near London Bus Tours, London