| | |
| --- | --- |
| | |
Prices & Amenities
| | |
| --- | --- |
| Sleeps: 2 - 5 people | Double Bed, Double Sofa Bed & Single Air Bed |

Super Off Peak Rates
Off Peak Rates
Peak Rates
Rent Per Night
£ 137
£ 172
£ 206
Amenities: Own WC, Rain shower, Fully Fitted Kitchen, TV - CD - DVD - Sky box, Central Heating, Unlimited WiFi Internet Access, Miele Washer / Dryer, Miele Dishwasher, Baby pack with Cot and High Chair, Telephone, Video Door Entry, Off-street Parking, Dining Table and chairs for 5
Square Meters: 31
Line
Super Off-Peak: 8th Jan to 28th Feb | 1st Nov to 19th Dec
Off-Peak:
1st Mar to 31st May  | 1st Sep to 31st Oct
Peak:
1st Jun to 31st Aug | 20th Dec to 7th Jan
Line
Bookings & Availability
Flat Details
Minimum Let: 2 days
Fully furnished self-contained double studio.
Room size: 31 sq. m
Double Bed, Double Sofa Bed & Single Air Bed
Private kitchenette, toilet & shower
Coffee machine
Sky multi-channel flat screen TV, DVD player, CD player
Free unlimited wireless internet access
Bed linen, cutlery & crockery all provided
We provide a baby cot & a high chair can be supplied on request
Dimmer lights, security door entry phone
Smoke & fire alarms
Electronic safe to keep valuables
Digital locks so people can enter the flat anytime using a unique pin code and video door entry system for high security
Hair dryer and electric shaving point
Telephone
Everest Double glazed windows with both gas and electric central heating
24 hour hot and cold water
Video door entry system and a door chain for security
Safe, clean, residential and fashionable area in West London
Tourist information literature rack with a manual on how to use the equipment, and all local contact details
STUDIO NOTES:
Goldhawk Road tube – 5 min walk
Hammersmith tube – 10 min walk
24 hr. bus station – 10 min walk
Heathrow Airport – 20 min Tube ride
London Tourist Attractions – 15 to 20 min Tube ride
Europe's largest indoor shopping centre – 10 min walk
Off Street Short Term Car Parking:
Mon – Fri 9am to 5 pm = £1.80 per hour (subject to change)
Free off street parking all other times
Click here to view the floor plan of this apartment.
Click here to view the inventory of each apartment.
Click here for a detailed map of this location and directions.
Click here to view London Tourist Information.
Click here to view Local Car Parking Facilities.
Testimonials
It's the second time I have rented the apartment in less than a year. Very well located. Tidy and clean. And now with a balcony. A great place to spend a few days and enjoy London.




Marcela J P - Argentina
08 May 2015

I was all over happy with the apartment. the house is located in a residential area that is very quiet. the flat itself is located on the top floor and gives you a great view around the roofs of hammersmith. it was clean and had nice furniture. the code to open the doors was working well. you can reach it within just 10 minutes of walking from hammersmith tube station. I can really really recommend this flat! will definitely go there again.




Cedric S - Switzerland
04 Dec 2014

Bright, cheerful apartment with a ton of space for two people. Description was accurate. The apartment was freshly cleaned. The customer service was good as was the keypad system – no need to make arrangements for the key. Good location to food, tube stations, restaurants, groceries, bars, and the like. It was wonderful to be able to do laundry. Beautiful bathroom with plenty of hot water. My deposit was refunded before I even landed back in the United States, as well! I would recommend this apartment to anyone needing a clean, quiet location – you can't beat the price when you consider the size of the apartment and its amenities.




Rebecca C - Columbus, OH
11 May 2014

The apartment was as described and super

The apartment was as described and super convenient between two tube stations. Supermarkets, pubs and restaurants are within easy walking distance. Only drawback for me as smoker: I found no back terrace for smokers. I always had to run down 3 floors to the street. But maybe it was just me. Otherwise, the apartment was really very modern and practical – even a dishwasher was available. We also felt very safe in the neighbourhood.




Susan Haigh - London
07, Nov 2014

A Great Find

This was the perfect place for my daughter, granddaughter, and I to stay while we were in London. The flat is clean, modern, bright, airy, and very quiet at night. We were within a ten minute walk of The Hammersmith tube station, and from there we could get anywhere in London on the incredible subway system. One suggestion is that visitors be advised to get off at Hammersmith rather than Goldhawk. The walk is about five minutes longer but much more pleasant. Thanks for a great stay!




D. Bekooy - USA
06, Aug 2014

Very pleasant indeed

My sister and I spent 5 beautiful days in London and felt much at ease in the Iffley road top floor Holiday flat, which has been tastefully designed and furnished, and is situated in a nice quiet street as well as practically located between 2 tube stations – highly recommendable!




A. Rabold - Germany
28 May 2014

Great Apartment
I stay with my family in this flat for five days. My experience has been great. The quality of the materials are good. The best think for us was the information about all the things that you know before your arrival. I do not need to see anyone in my stay (for example, you can open the door without any key, it was with a security code) This is the first time that I do that.

On the other hand, the property was very clean and we'll maintained. Another good advantage is thire location, near to two underground stations.




A. Jose Blanco - Spain
16, Apr 2014

Fantastic Apartment In Leafy London

Just as described this apartment is bright and contemporary in a lovely village setting close to amenities of Hammersmith. Well-equipped, clean, warm and comfortable. Efficient service from owners, all inquiries and needs dealt with immediately, couldn't fault the apartment or the service, Will definitely return and recommend.




Clare - United Kingdom
Nov 14, 2013

Lovely Stay!


We stayed for two nights in the top flat (No 5) at Iffley Road. We found the service from the owner first class from our first inquiry and right through our stay. Booking was simple and we could pay by Paypal. The details that were sent about the property were very informative.

When we arrived the flat was warm, clean, beautifully presented – very welcoming. It was simply furnished and equipped but had everything we needed for a comfortable stay with our two children. We were treated to a beautiful firework display through the huge window – it has bi-fold doors and must be fantastic open in summer.

In November it still made the flat feel bright and airy and the view was great. The neighborhood was quiet, parking was easy and is free at the weekend. We caught the No. 9 bus to and from the bus station in Hammersmith every day – less than 10 mins walk and a single adult fare being just £2.40. We all agreed that we would definitely stay here again – it was great value for money.




Salli Bryan - United Kingdom
Nov 01, 2013

The Flat Was Clean, Warm And Well Presented

Good evening Mal,

We returned to Somerset late yesterday evening from our weekend in London – we stayed in Flat 5 at Iffley Road.

We wanted to let you know how great we thought the flat was and how much we enjoyed staying there. Even before we left your correspondence was very helpful and informative. We arrived on Friday evening and everything was just as the website showed. The flat was clean, warm and well presented.

This was our children's first trip to London and they loved the flat – especially the beautiful firework displays that we were treated to on Saturday from the amazing window! If we are able to return to London in the future, we would definitely return to stay again.

Two things that we need to let you know…
The toaster didn't seem to be working when we tried to use it.
The kettle worked but sometimes turned off before the water had boiled properly. If held down the kettle did boil though.

Neither of these things spoilt a lovely stay though. Thanks very much for everything.

Thanks

Salli, Andy, Cameron and Melissa Bryan




Salli B - United Kingdom
Nov 01, 2013

AWESOME  STAY

Everything about our stay was perfect. The studio was very modern, well-equipped and super clean! Just a short walk to the next tube station, great location for exploring the city. Would absolutely recommend it and will come back on our next stay in London!

Thanks Mal for everything!




Melanie Piprek - Germany
Sep 10, 2013

Absolutely Excellent

We had a lovely stay at this property. Our overall impression of the property was very high. Lovely views and well appointed with everything you need. The only problem we encountered was no manuals for some appliances but overall very impressed with this accommodation and would not hesitate to recommend it to others.




Kim Munkman - Australia
Sep 29, 2013

New,Tidy and Nice Flat

About 5 minutes walk to nearest tube station. great facilities!!! All of my friends spoke highly of it. It's well worth recommending!




Xiyang Lu - China
Aug 02, 2013

Super Flat

Staying in this flat was super. The flat was clean and homely, equipped with all of kitchen appliances. The location was really good too – it was near the several tube stations. I can warmly recommend it.




Bo Hoffmann - Denmark
Jul 22, 2013

Modern, clean penthouse studio apartment

This was a concise, ultra-clean, modern apartment on the 3rd (top) floor of a terrace house. It was well-equipped and had most appliances that you would want, although i would note that a blender that was it missed on the equipment list was not available – this being something I would have used if it were there. Everything else though was there, and worked well. When I couldn't get the TV to work, my phone call was very quickly responded to, and the problem dealt with very efficiently. It was in fact more that I was unfamiliar with the method of using the remote control than that there was anything wrong with the TV. It would have been helpful to have somewhere to hang clothes; I draped things over the chairs. Overall, the apartment was lovely, light and airy. I would recommend it to others.




Pam Buckwell - New Zealand
July 29, 2013

We had a great stay in your institution

We had a great stay in your institution. is a quiet and well positioned The studios are nice I dist good Christmas and New Year and happy new year 2010!




Jon R
Nov 11, 2009

Little quiet apartment, good for money

I was satisfied for the money. Our first apartment, allways booked hostels before. I will only describe deficits. -space, where was mattress situated is very very cold. After night we were forced to take it out and make space for it in middle apartment. -The boiler situated next to doors roared too much. I cant fall asleep. -was sometime pretty hard to flush toilet. The mechanism worked after many many atemtions. Other was good. Nice overlook and good equipment. Next time I will better try another studio.




Borto
Nov 17, 2010

Great. Very Modern And Everything Worked


Mal was very helpful with a few kitchen instructions. Very modern, especially the bathroom and shower. Everything worked. Large windows, which open, and 3 skylights for a constant breeze. 3 Grocery stores and a lot of small bar/restaurants in area. 5-6 blocks to Hammersmith Tube line. Better than Paris, and cheaper. See you June, 2015 for a week, during first week of Wimbledon.




Kevin Sullivan - United States
Jul 06, 2013

Tiny flat, Not very clean, No customer service

The flat is very small, location was good but the overall impression was bad. We could only check-in after 4pm, which is not convenient if arriving very early morning, so we left our luggage at the bus station to make the best out of our time. We arrived to the flat at 8pm exhausted but we couldn't take a shower because all the towels were completely wet. It seems like they washed the towels and didn't bother to dry them so they just folded them wet. I called the landlord to ask for dry towels but he never picked up the phone, so we had to hang the towels around the tiny flat and wait until next morning. Then we inflated the extra mattress and used the sofa, as we were a family of 6, just to realize there were not enough extra bed sheets, the sofa was full of hair (seemed like dog hair) and very uncomfortable to sleep on and the mattress was full of dust. I have some pictures but not able to load them here. Overall, we didn't feel comfortable mainly because it was not clean. The highlight was the pub nearby (The Andover Arms), fantastic place on a Sunday night. Family friendly, very good service, good food and definitely a good crowd.

Here is the response form Holiday Lets London Management regarding the above comments

Thank you very much for taking time to write about us, but it's really saddening to hear that you did not enjoy your stay like many others who have written here did. Below we have mentioned replies to all your negative reviews about us.

- The apartment can sleep up to 5 people, and this is the cheapest of all the apartment of ours. Comparing to other London rentals this space is worth the money you pay.

We could only check-in after 4pm, which is not convenient if arriving very early morning,

so we left our luggage at the bus station

-The check-in time is mentioned as 4.00 pm in our website and even in the Terms and Conditions. Unfortunately this is our company's policy on check-in time. If you have had written to us about it prior to your arrival date we would have arranged for your luggage to be left with our cleaners at the apartment or at our office room.

I called the landlord to ask for dry towels but he never picked up the phone

- Please be advised that the owner of the apartment is available most of the time to take tenants' calls despite his busy schedule.  The reason why you could not reach him on his mobile would have been due to the fact that you dialled his number with the international dialling code which is 004407956568227. If you are calling him locally the number to dial should be 07956568227.

We have also mentioned our office number 0330 119 0253 in all our e-mails and we are open from 7.00 AM to 10.00 PM on weekdays and from 8.00 AM to 7.00 PM on weekends. We have a dedicated customer service team who would attend to your calls/e-mails within a couple of minutes during working hours and solve your problem immediately.  In the event the owner of the apartment doesn't pick up the call the ideal this would have been ringing the office number.

We have a free phone in all our apartments for your convenience.

We were a family of 6, just to realize there were not enough extra bed sheets

-The apartment can accommodate only a maximum of 5 people and we can only imagine the trouble you would have had to face with one extra person. If you had let us know we would have arranged for an extra air bed and Linen.

the sofa was full of hair (seemed like dog hair)

- We have a very strict policy on pets in the premises and we are not too sure how the dog hair got on the sofa. Please send us the images to holidayletslondon@gmail.com and we will look into the issue.

the mattress was full of dust. I have some pictures but not able to load them here.

-After every check-out we clean the apartment thoroughly and this is done from 11.00 AM till 4.00 PM and this is the reason we do not allow check-ins before 4.00 PM.  We take great pride in our well kept clean apartments and at this point of time we are unable to comment on the issue you have raised about the dust on the mattress.

all the towels were completely wet

- We have a dryer at the apartment and you should have used it to dry the wet towels. We also have heated towel rails in the shower room to warm the towels

We would have been really grateful if you had rung us on our office number or simply dropped us an e-mail taking use of our free Wi-Fi facility about all the issues including the wet towels and your total experience would have been a different and a much more pleasant one.




G. Leon - Mexico
13, Apr 2014

Nearby Tubes & Stations
Goldhawk Road station is a London Underground station located in the London Borough of Hammersmith and Fulham, on the south side ofGoldhawk Road, about 250 metres (820 ft) west of Shepherd's Bush Green. It is served by the Circle and Hammersmith & City lines in Travelcard Zone 2.
View all -
Flats for rent near Goldhawk Tube Station, London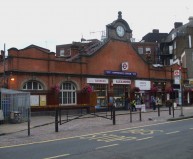 Hammersmith is a London Underground station in Hammersmith. It is the western terminus of the Circle and Hammersmith & City lines. The station is in Travelcard Zone 2 and is a short walk from the station of the same name on the Piccadillyand District lines. The two stations are separated by Hammersmith Broadway. They are about 60 m (200 ft) apart door to door, although the positions of the pedestrian crossings on the Broadway makes it seem much longer on foot.
View all -
Flats for rent near Hammersmith Tube Station, London
Nearby London Attractions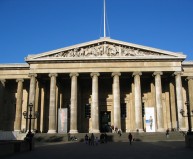 Celebrate mankind's greatest achievements from the dawn of time to the present day. The world-famous British Museum boasts an amazing number of exhibits from around the world. The highlights include the fabled Rosetta Stone, the Parthenon sculptures and the mysterious mummies in the Ancient Egypt collection. Entry is free but special exhibitions may require tickets.
View all -
Flats for rent near British Museum, London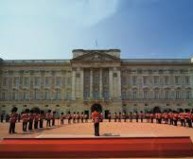 Undoubtedly the most famous working palace in the world, and Her Majesty The Queen's London home, where you can view the 'Changing of the Guard' almost every day. During the summer months, you can tour the magnificent State Rooms, featuring the greatest treasures from the Royal Collection, including paintings by Rembrandt, Rubens and Canaletto.
View all -
Flats for rent near Buckingham Palace, London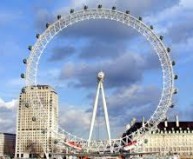 As the world's highest observation wheel, the EDF Energy London Eye has become on of the great features of London's historic skyline. Its 32 capsules hold up to 25 people. This breathtaking experience offers you unique, bird's eye views of over 55 of London's most famous landmarks – all in half an hour!
View all -
Flats for rent near London Eye, London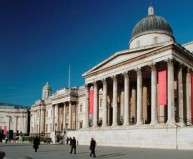 Dominating the North side of Trafalgar Square, the National Gallery is a vast museum, featuring hundreds of Europe's most iconic paintings from the 13th to 19th centuries. Behind its magnificent doors you will discover incredible works by masters such as Van Gogh, Leonardo da Vinci, Botticelli, Constable, Renoir, Titian and Stubbs. Free entry.
View all -
Flats for rent near National Gallery, London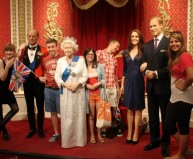 Madame Tussauds
Come face-to-face with every celebrity you can think of … and then hundreds more! Rub shoulders with show business stars, politicians, sporting heroes and Royalty. With 14 exciting, interactive zones and a stunning Marvel Super Heroes 4D movie experience, Madame Tussauds London offers glitz and glamour galore. You're sure to meet all your heroes.
View all -
Flats for rent near Madame Tussauds, London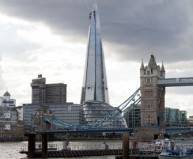 The Shard
Officially open in February 2013, the Shard is already one of the most famous buildings in London. The 'View' is spread over floors 68, 69 and 72 at a height of 244 metres – twice as high as any other platform! It is the only site to offer 360º views of London, and up to 40 miles away in any direction. Advance booking recommended. http://www.visitlondon.com/things-to-do/place/23886030-view-from-the-shard
View all -
Flats for rent near The Shard, London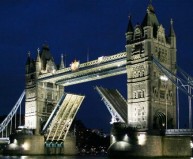 Over 100 years ago, the Victorians had a problem. How could they let tall ships sail down the Thames and still allow people to cross this mighty river? Their ingenious solution – a bridge that opened up with high level walkways soaring above – was hailed as a marvel of the age, and has since become one of London's most famous landmarks. A must see!
View all -
Flats for rent near Tower Bridge Exhibition, London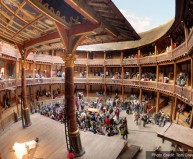 What made Shakespeare the greatest playwright of all time? This enthralling exhibition explores the great man's later life in London, and takes you inside the Globe – the theatre that staged his plays. And then why not experience a production of one of his plays just as they did nearly 500 years ago?
View all -
Flats for rent near Shakespeare's Globe, London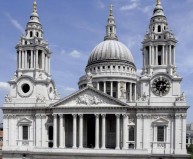 Since 604AD this Cathedral, dedicated to St Paul, has been one of the most important and inspiring landmarks in the City of London. Its tranquil beauty offers a haven of peace and a stunning reminder of the importance of the spiritual side of life to this bustling commercial centre.
View all -
Flats for rent near St Paul's Cathedral, London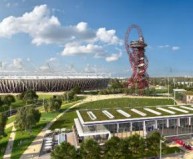 Take an exciting visit to London's very latest attraction. During 2013 the Olympic Park will become Queen Elizabeth Olympic Park. Here you can see the UK's tallest sculpture, the ArcelorMittal Orbit, with its amazing views of the London skyline. The North Park opens from July 2013.
View all -
Flats for rent near Queen Elizabeth Olympic Park, London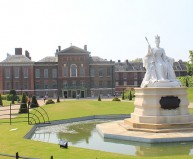 Kensington Palace
Once the home of Diana, Princess of Wales, Kensington Palace has been home to generations of royal woman – and their secrets! See what life was like as a 17th and 18th century courtier as you stroll through the magnificent State Apartments adorned with paintings from the Royal Collection. The Victoria Revealed exhibition retells her life as a wife, mother, Queen and Empress. New for 2013, the Modern Royals exhibition, shows the story of today's younger royals who now use the palace.
View all -
Flats for rent near Kensington Palace, London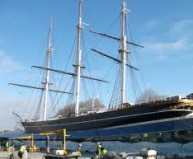 Cutty Sark
Come aboard the only surviving tea clipper. During your visit you will tread the same decks as the hardy seamen who sailed her over 100 years ago. Discover the secrets of the cargoes she transported across the world. Stand below her and you'll be astonished at the surprisingly modern streamlined hull that made Cutty Sark the fastest ship of her age. Special family weekends, events and activities are available throughout the year.
View all -
Flats for rent near Cutty Sark, London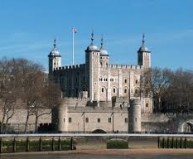 Tower of London
Join the legendary Yeoman Warders and discover the many wonders of the "Bloody Tower". Over nearly 1,000 years the Tower has been a royal palace, a notorious prison, a place of execution, arsenal, jewel house and even a zoo! No visit could ever be complete without seeing the priceless Crown Jewels.
View all -
Flats for rent near Tower of London, London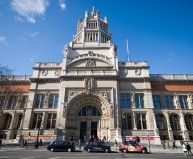 Victoria and Albert Museum
Explore 3,000 years of astonishing art and design through extraordinary artefacts from around the world. The V&A is a uniquely fascinating treasure trove of paintings, sculpture, furniture, metalwork, clothing and much, much more. Free entry but special exhibitions may require tickets.
View all -
Flats for rent near Victoria and Albert Museum, London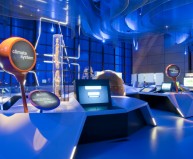 Your chance to get up close and personal with every major scientific advance over the last 300 years. Discover if the Star Trek vision of space travel will ever become reality. Ponder the great questions, such as "Who am I?" The Science Museum will change the way you think forever. And don't forget to check out the awesome Imax cinema. Entry is free but some exhibitions may require tickets.
View all -
Flats for rent near Science Museum, London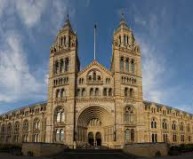 Where else can you see a full-sized Blue Whale without getting wet? Or a 40 million year-old spider without resorting to time travel? The Natural History Museum will open your eyes to the world's rarest, biggest, smallest, tallest and weirdest animals. And don't miss the world famous dinosaur exhibition. Entry is free but special exhibitions may require tickets.
View all -
Flats for rent near Natural History Museum, London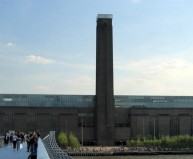 Once just a power station on the banks of the Thames, the Tate Modern is Britain's national museum of modern and contemporary art, with a unique shape that complements the avant-garde treasures inside. For lovers of the unusual and challenging this is a 'must-see', with exhibits by leading modern artists from Damien Hirst to Gauguin. The gallery's restaurants also offer breathtaking views across the city. Free entry.
View all -
Flats for rent near Tate Modern, London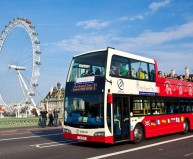 One of the best and easiest ways to learn how to get around London is to take in all the sights from a London double-decker bus tour. There are many tours to choose from, include top London landmarks, night-time tours, movie tours and even Duck Tours! Many bus tours let you jump on and off so you can explore your way – visit attractions, have lunch and go shopping http://www.visitlondon.com/things-to-do/sightseeing/sightseeing-tours/bus-tour
View all -
Flats for rent near London Bus Tours, London